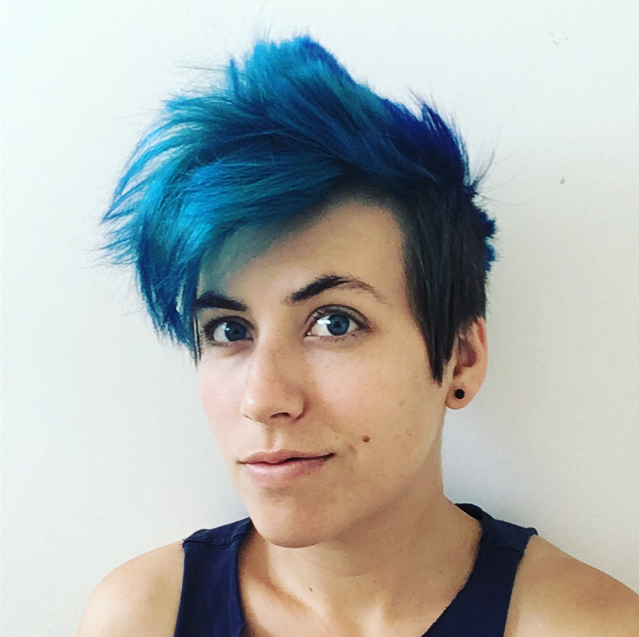 Hair FAQ
In which we answer some common questions.
Yes, you can touch it; THANK YOU FOR ASKING
Yes, it's soft!
No hair products... I basically wash it at night, then go to sleep on my side, and gravity does all the work.
Curly-haired people can TOTALLY rock a hawk. Some of the coolest ones I've seen are on curly people!
I use Special Effects Electric Blue for the back, and the front is Manic Panic (Amplified) Atomic Turquoise. I squirt the color into a gloved hand and then just smoosh it in. When they're both applied, I smoosh my hand back and forth to create a gradient. The long front hair gets some dark blue on the ends. Ta-da!
Yes, I cut it myself, too. Scissors and clippers cost less than a single haircut, and I don't trust anyone else with my hair. (From experience...)
It's really not that much work. Take your daily styling efforts and combine them into a single session: Every few months, I bleach and dye from scratch. Then every couple weeks, I smoosh in some dye and let it sit before showering. Every few days, I grab the scissors in my bathroom and snip away some offending fluff. That's all.
Plus, a few tips...
You can re-dye in a hotel, but be courteous and use a black shirt or personal towel to dry off, and sleep with something over the pillow.
It really helps to have a bathroom side mirror that you can turn at an angle, so you can see the sides of your head.
Try shaving designs into the sides! If you screw up, just shave the whole side, no big.
Progression: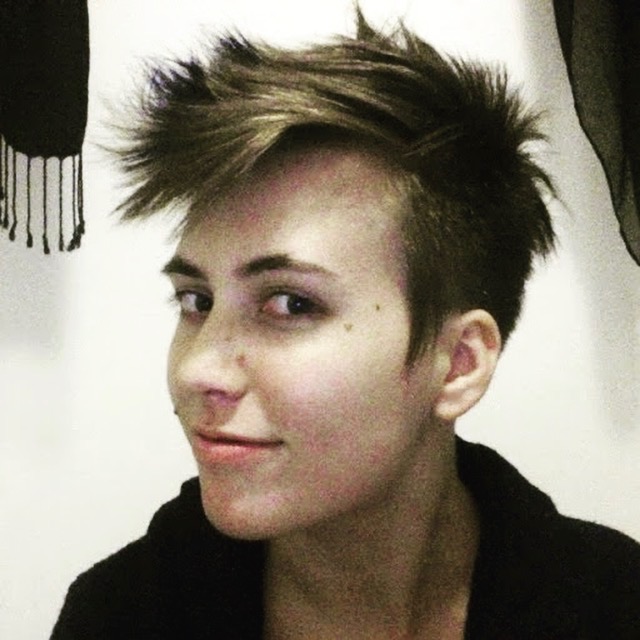 2013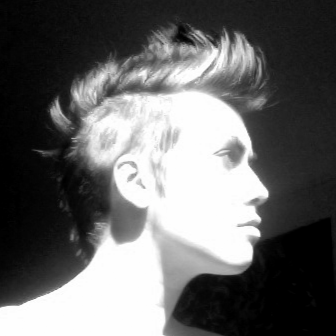 2013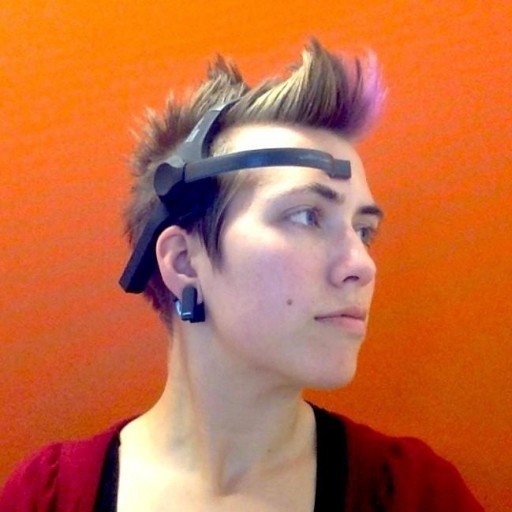 2014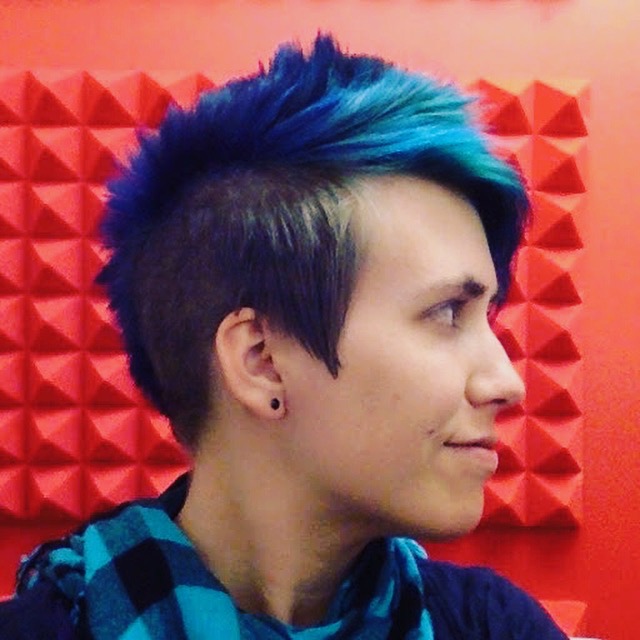 2015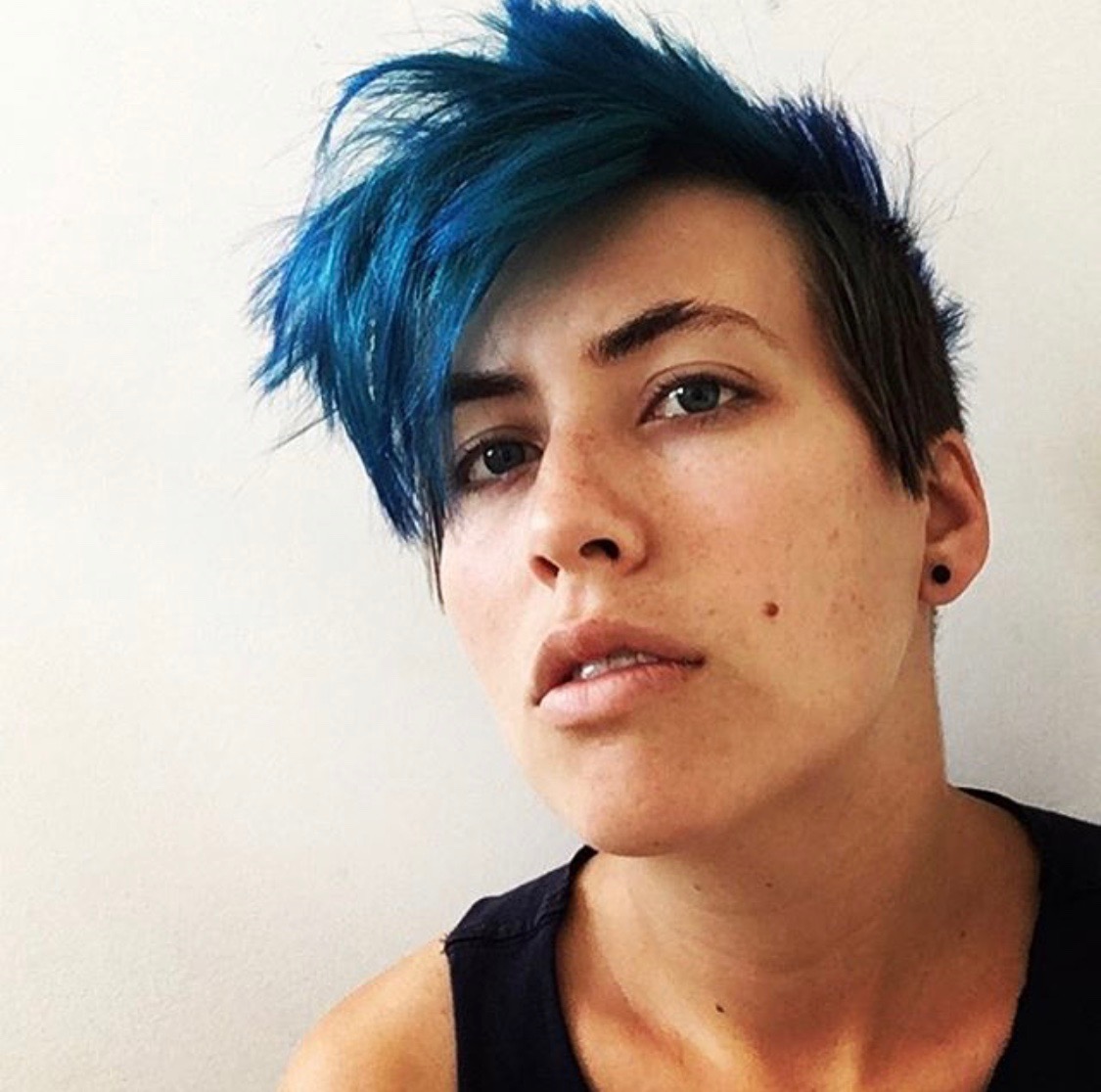 2016
Twitter • Hackster • GitHub • SoundCloud